Appius-PLM Electronic Document Management System
Appius-PLM Electronic Document Management System
is the original configuration powered by 1C:Enterprise 8.3 working in the thin-client mode. The system is intended to computerize the project data management process connected with development, approval, storage and search of technical documentation in design institutes, at customers and construction contractors.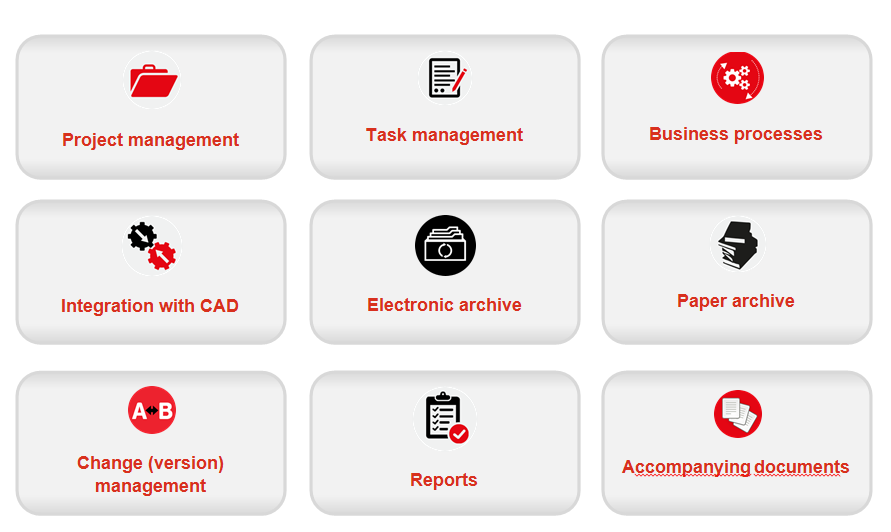 The central part of the system is the explorer window. In this window there are actions for management of project structure (construction objects), sets of documents and their changes, files, properties, access rights, etc.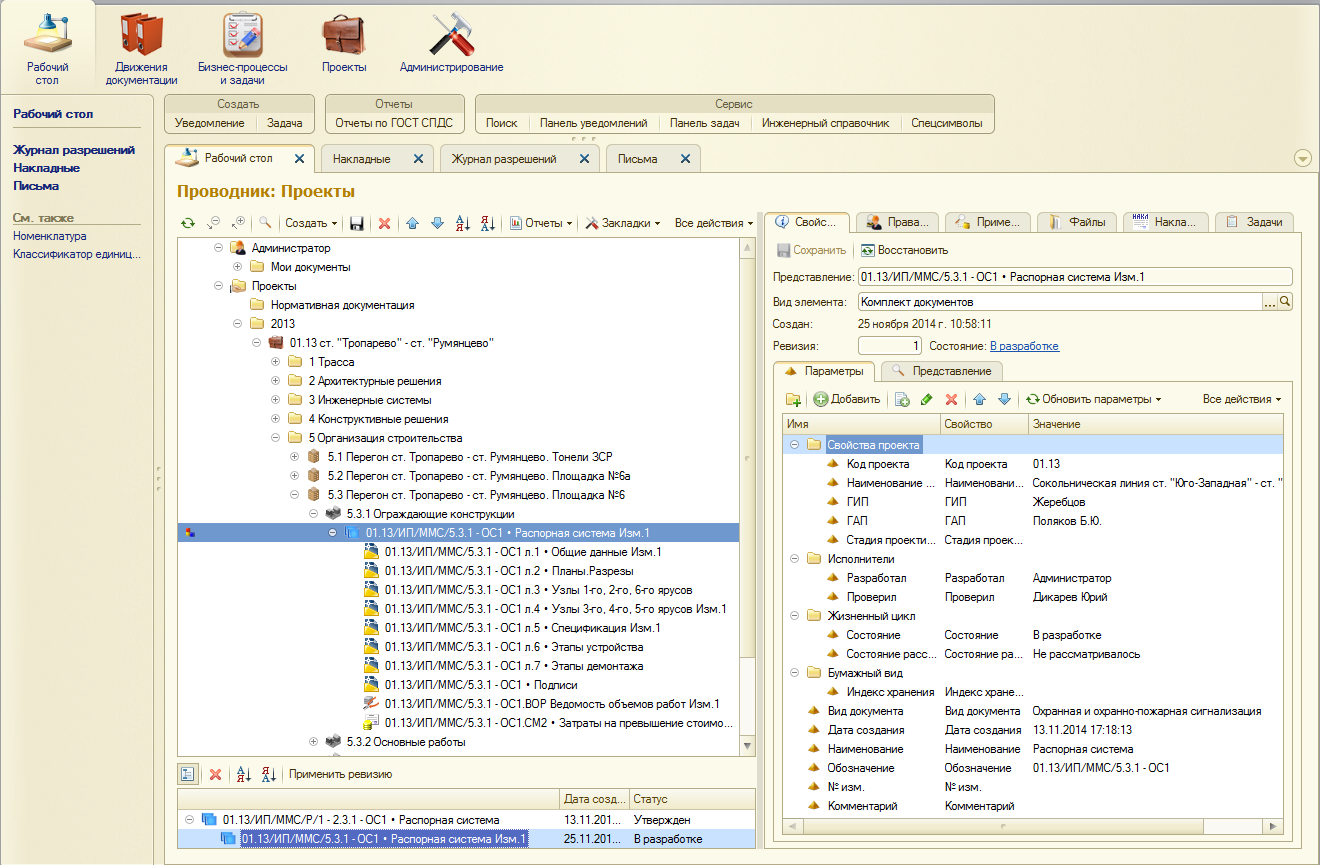 Fig. 1. Window of project structure management

The system has an adjustable multicriteria search of documentation and construction objects using a template. You can easily find any document, obtain information about its actual version and about the person to whom the document has been sent, etc.

The system also provides a double-sided integration with AutoCAD - search, opening, saving of drawings, formation of local drawing specifications and their subsequent import into the system for formation and connection with the estimate documents.
To make the procedures of accounting and changing of documentation convenient, the system has the "Permission to modification" document, which allows specifying description of sheet changes, their numbers and reasons. The printed form of the document in accordance with GOST 21.101-97 in MS Word is available
The system allows automating business process of consideration and approval of documentation. Documentation for consideration is distributed according to the role of participation in the process: "Curator", "Reviewer", and "Head". The list of approving and informed persons, the Curator, and the Head can be specified automatically on the basis of an approval template.
Fig. 3. Consideration of documentation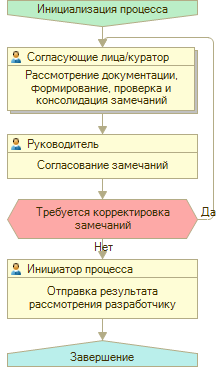 Fig. 4. Business process route map
The system has a specialized "Project management" interface allowing users to develop work schedule calendars on the basis of project structure, to distribute resources by stages, to trace the condition of work scope accomplishment and analysis.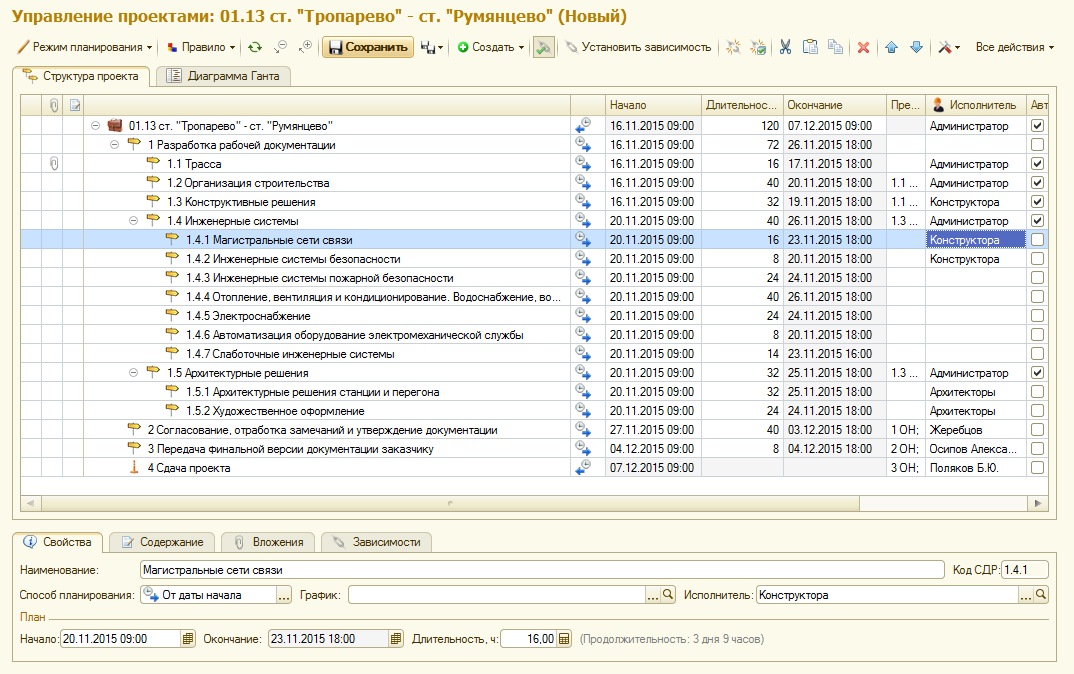 Fig. 5. Project structure
The project is visualized both in the mode of project structure, and in the form of Gantt chart.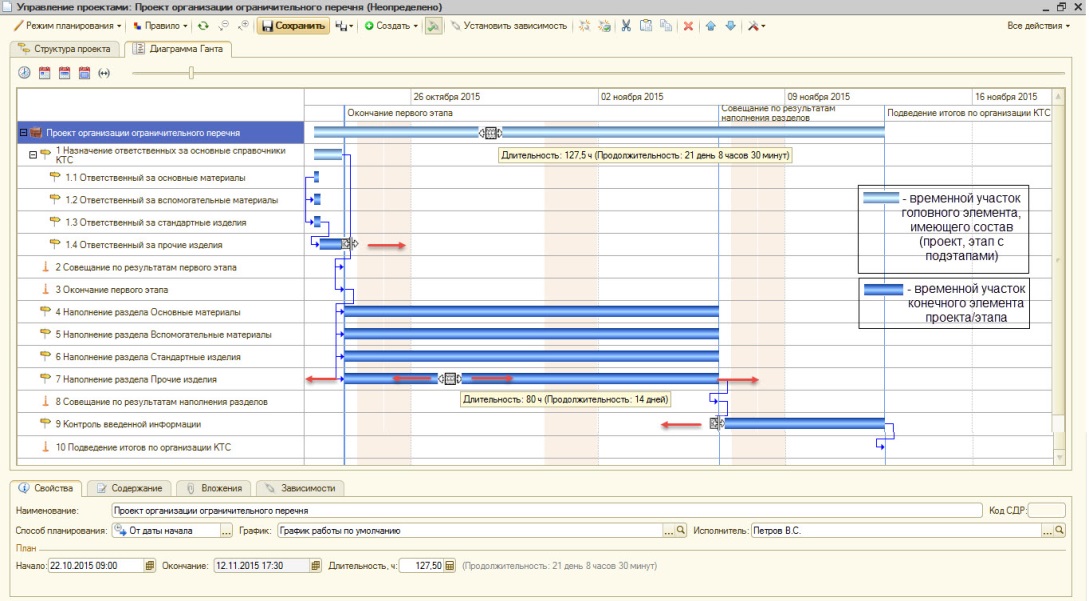 Fig. 6. Gantt chart
In the window of structure management there is an opportunity to form the content of material and equipment specifications and bills of work volumes on the basis of which the estimate documents will be formed.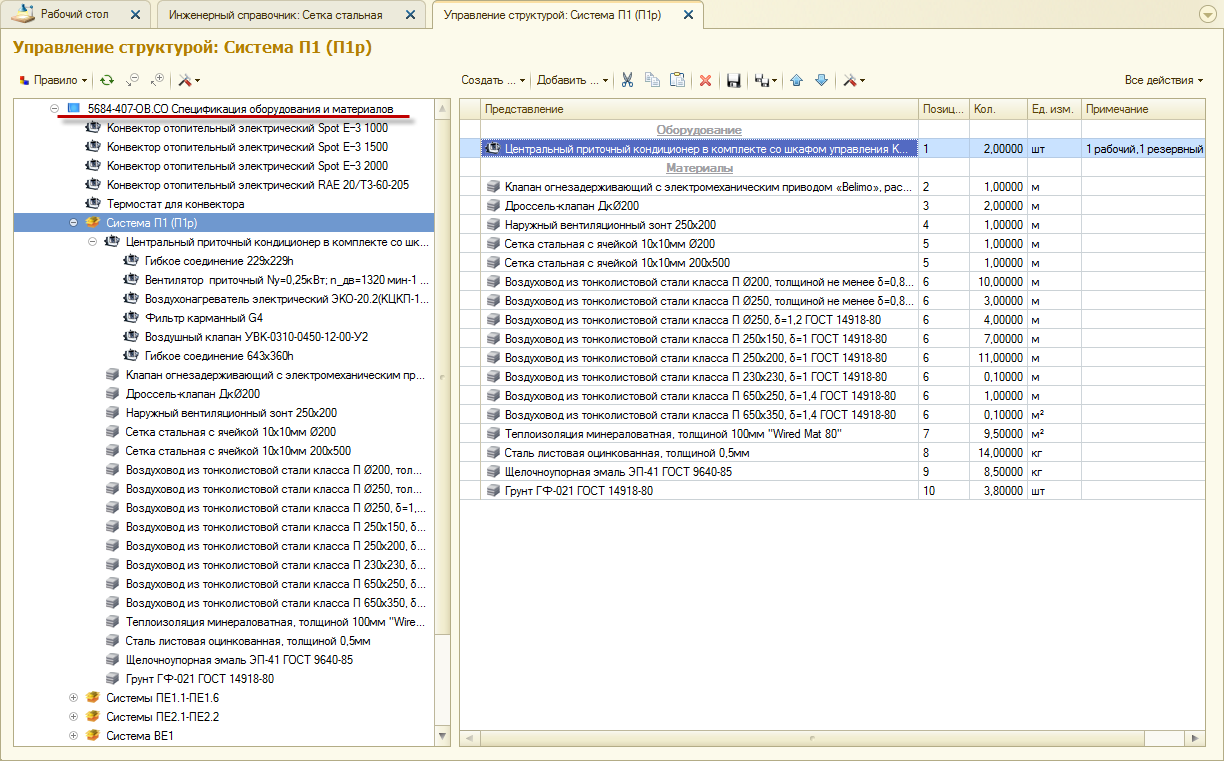 Fig. 7. Management of project structure
Due to the uniform database of documentation and its maintenance in the current status you can find sets of documents at any moment, receive the latest versions of files, and also learn the history of documentation movement, in what state and at what stage of development/approval it is.
You can learn about the system in more detail on the website www.appius-plm.ru.